First of all, let me just say that I already LOVE sweet potatoes, avocados, and coconut, but then to hear it in the same title as gluten free & vegan…YUM!! You're probably thinking how do they taste?
They are so delicious and you'd never know by the taste that there is NO added sugar, NO flour, or dairy.
Traditional brownies usually contain not so good for you ingredients including flour, processed sugar, and pasteurized hormone filled dairy.
Not to mention SUGAR. Brownies also spike your blood sugar which then spikes your cortisol(stress hormone) and insulin (fat storage) causing imbalanced hormones, weight gain, and mood issues.
These brownies are full of healthy fats, fiber, and antioxidants. They contain the perfect fudgy texture(which is what I love) that will leave even the pickiest of eaters surprised when they find out what it is made out of.
Benefits of Avocado Brownies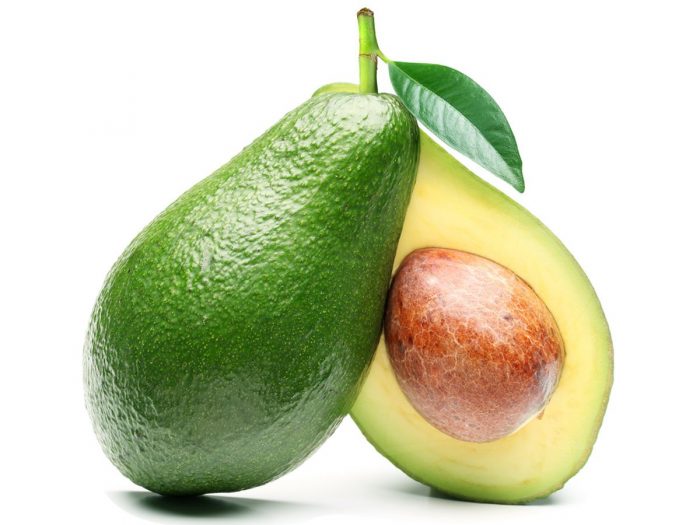 Avocados are one of the most nutrient dense foods on the planet. They are loaded with a combination of critical fatty acids, antioxidant phytonutrients and essential amino acids making them one of the best anti-aging superfoods to consume.
This amazing fruit is also very high in healthy oleic acid, a monounsaturated fat that helps increase fat metabolism. It is also rich in the powerful carotenoid antioxidants lutein and zeaxanthin as well as Vitamin E (tocopherol).
These antioxidants decrease oxidative stress and allow for a healthier cellular environment. Other critical components include ionic potassium and folate. These elements are alkaline forming in the body, helping to buffer acidic wastes that accumulate within the human tissue and bloodstream.
Then you add in the benefits of sweet potatoes. They are a rich source of fiber as well as containing a good array of vitamins and minerals including iron, calcium, selenium, and they're a good source of most of our B vitamins and vitamin C. One of the key nutritional benefits of sweet potato is that they're high in an antioxidant known as beta-carotene, which converts to vitamin A once consumed.

Cacao is the purest form of chocolate you can consume, which means it is raw and much less processed than cocoa powder or chocolate bars. Cacao is thought to be the highest source of antioxidants of all foods and the highest source of magnesium of all foods. It has been used throughout many cultures for years for health purposes and even used as a high trade commodity.
The cacao fruit tree, also known as Theobroma Cacao, produces cacao pods which are cracked open to release cacao beans. From there, cacao beans can be processed a few different ways.
Cacao powder contains more fiber and calories than cocoa powder since more of the nutrients from the whole bean are still intact. Cacao is an excellent source of monounsaturated fats, cholesterol-free saturated fats, vitamins, minerals, fiber, natural carbohydrates, and protein that make it an excellent source of nutrients. It is also gluten free & vegan.
If you've never tried it, you'll love it! It is a great alternative to chocolate and tastes great in smoothies too.
Gluten Free & Vegan-Avocado, Sweet Potato Coconut Brownies
Serves: 4
Prep Time: 20 minutes
Bake Time: 20 minutes
Ingredients:
1/2 cup creamy nut butter (almond, cashew, tahini, etc)
1/2 cup dairy free chocolate chips (I used Carob Chips)
1/2 cup mashed avocado (about 1/2 an avocado)
1/2 cup cooked sweet potato
1/4 cup coconut milk
2 tablespoons maple syrup
3 tablespoons cacao powder


Baking Instructions:
Preheat the oven to 325° F.
Grease a regular size loaf pan with coconut oil or line with parchment paper
In a food processor or blender, combine all ingredients except chocolate chips and mix until well combined.
Stir in the chocolate chips and transfer to the loaf pan.
The batter will be very thick and sticky so with the back of a spoon- level out the batter across the pan as evenly as you can, edging it into the corners and smoothing the surface.
Bake for 20 minutes, then remove and allow to cool to before slicing. I put mine in the refrigerator to firm up even more. They stay somewhat fudgey, which makes them even more delicious!!
So, are you ready to try them?
SaveSave