I hope you are learning from this series!
If you need to catch up, be sure to go back to all 3 episodes I have had.
Week 1, I talked about Diversion,
week 2, Distribution, and
week 3-Independent vs. Employee.
This week, I want to dive into-The Uberization of the Industry.
After decades of humming along in a standard state of salon appointments, the beauty service industry has reached a do-or-die turning point: get more convenient, more all-inclusive, more on-demand, or go the way of the perm.
Researching salons and stylists, booking appointments weeks in advance and blocking off hours of the day is not the fast and easy way of life that today's app-driven generation will tolerate. Beauty services have to be available instantaneously from one click on a phone. And, those services have to be good, trustworthy, and preferably a smart deal.
So what is Uberization of the industry, and who is disrupting it?
Drybar
A hairstyling startup founded in 2008 by stylist Alli Webb, Drybar launched in California and quickly expanded to 70 locations across the country; there are now 14 in Manhattan alone. The blow out chain began as a mobile blowout business, and it's returning to its roots with a new Uber-like experience. They'll come to you wherever you are, so if you're vacationing or getting in a last minute workout, they'll stop by.
Drybar rose to popularity with its affordable $40 (now $45) blowout, spawning plenty of knockoffs along the way. Its revenue swiftly grew from $20 million in 2012 to $70 million in 2015, and the business is currently on track to surpass $100 million.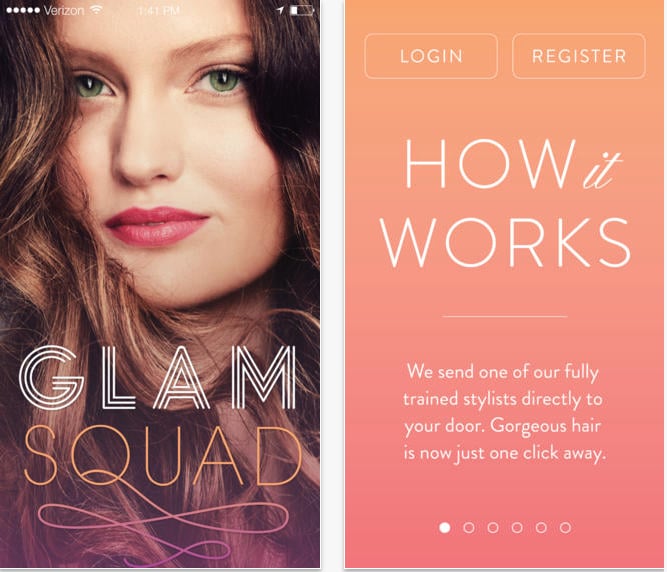 Galmsquad
In January 2014, Gilt Groupe's Alexandra Wilkis Wilson co-founded Glamsquad, an app and website for scheduling at-home hair and makeup services.
Touted as the "Uber of beauty," Glamsquad offers $50 blowouts, $75 makeup applications, and $35 manicures — salon-comparable prices without even leaving the living room.
According to Forbes, Glamsquad drew in roughly $8 million in sales in its first year and has raised $24 million in funding to date; its services are available in New York, LA, Miami, and Washington, DC.
I don't think the solution is one-size-fits-all and the changes are affecting some parts of the country more than others, but salon owners need to pay attention to what's going on.
Glamsquad stylists, which now boasts over 700 beauty professionals. "I think the main reason why people love Glamsquad is because of its expediency," CEO Amy Shecter, who joined the company back in June, says from a cheerfully wallpapered conference room a few steps away. "There is nothing out there that gives you time back — other than ordering Chinese food, which isn't necessarily great for you, and Glamsquad. Every aspect of what the customer experiences with us is a nod to luxury and intimacy."
"A younger population is a very different consumer; they experience life through technology and expediency," she says. "Today, there's boutique fitness chains and boutique facial spots, and the model of these traditional salons feel outdated. If they are going into a place, it needs to have a different experience and offering — like a Drybar, or they just turn to technology, like a Glamsquad."
Glamsquad's growth is colossal. The company wouldn't disclose finances, but did share that it was on track to hit 250,000 appointments this year. Glamsquad will expand into Boston this fall, and Shecter says 2018 will be the company's year for "hyper growth."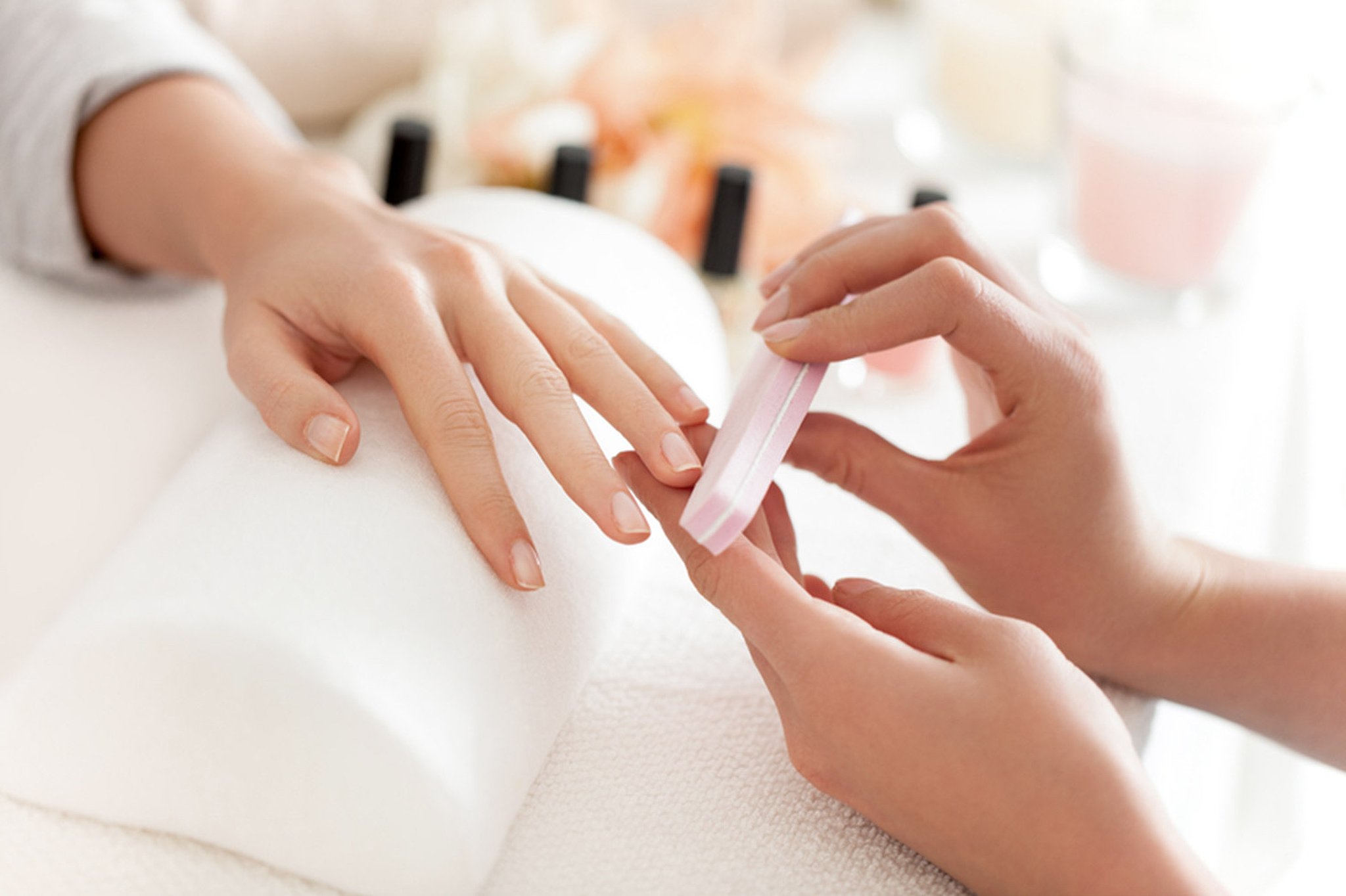 Glamsquad isn't just looking to expand location-wise; it also plans to add to its roster of services. In April, Glamsquad will expand into mask treatments, and later on eyebrows and lashes. In the second quarter of this year, the company will begin to test branded beauty products — an obvious direction for the business, as beauty is where margins are highest.
Further down the list, Glamsquad plans to roll out traditional salon services like cut and color, which will surely send the salon industry further into crisis mode.
Stylists see Drybar as a culprit for the salon industry's struggles, mainly because it's caused an identity crisis. If Drybar is known for easy, flawless blowouts, and Glamsquad is reliable for fast, at-home services, what do the hundreds of local salons have left to offer customers?
Many salons, a former Fekkai employee says, have realized there was "little to incentivize customers to come to salons that are expensive, impersonal, inconvenient, and poorly branded." All of this, of course, must also be weighed on top of the ever-pressing factor of rising real estate prices. it makes sense that legacy salons are struggling while beauty startups keep raking it in. The hair salon industry might be highly lucrative — it's valued at a whopping $43 billion, according to IBISWorld — but its model hasn't changed all that much, especially considering how much beauty startups have changed the landscape.


Roughly 60 percent of hairstylists are freelance, and the former Fekkai employee says local salons are notorious for being mismanaged and run poorly. Hairstylists themselves are often left to pay for things like education and tools, and local salons rarely invest in them. Meanwhile, startups like Drybar and Glamsquad continually invest in stylist education, as well as technology.
With the growth of a startup like Glamsquad, which offers stylists the ability to freelance as much or as little they want, Peter Mahoney, president of the Summit Salon Business Center, notes that "team retention will become more difficult, putting salons at risk of losing not just team members but their clientele," and that the salon industry must offer workers more incentives to keep them on board.
As Texas salon owner and hairstylist Lora Brown wrote in a blog post about the market's struggles, "As an industry, we need to do better." Adjustments will need to be made to combat Glamsquad once it does venture into cut and color, but first and foremost, is a focus on experience.
If a woman is leaving her house and is going to spend money, there needs to be a unique point of difference, The experience needs to be reinvented, and that's what everyone in the industry is trying to wrap their heads around right now.
Ultimately, no matter how much Glamsquad or Drybar grow, the traditional salon model isn't destined for doom. The industry, is one of those that will stay alive, regardless of the economy, because good hair is recession-proof. Those that don't start adapting, though, will surely get left behind.
The salon industry is changing for everybody, and so the best model salon has a blow dry bar, their own internal Glamsquad service, and is also a classic salon. That's the best model that will keep salons from dying. The most successful ones will be those that aren't intimidated by these businesses, but instead tweak, morph, and learn from their success.
We have developed an entire customizable platform to help the entrepreneurs and to help them go further and expand, and also help the ones who are struggling to adapt. Let's find out what I can help you implement.
Fill out this contact form to schedule a free phone consultation:
SaveSave
SaveSave
SaveSave